20 +
Years in Business
Accelerate digital innovation through enterprise captive & potential market. Our mission is helping enterprise to leverage existing market, people, and resources to create breakthrough digital product, faster.
Digital Ecosystem
Business Agility
Establish fast and adaptive working model. Embrace team-collaboration and customer-centric paradigm. Apply DevOps principles to remodel development process from project-delivery to product-delivery.
Microservice & Cloud
Build scalable and flexible application that easily adapt business changes. Utilize cloud potential to unleash the impossible.
Data Analytics
Empower business to understand market and aim new opportunities. Capture detailed and hidden behaviour to explore ideas and get it first, before anybody else.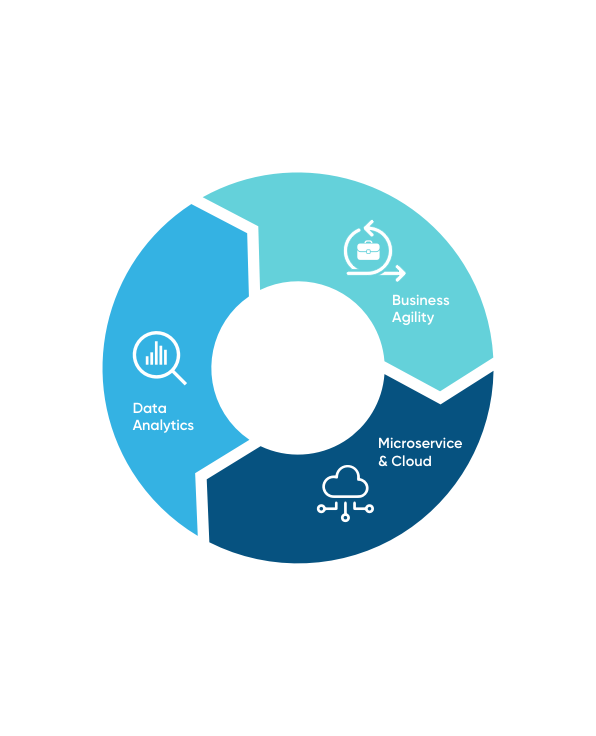 Digital Labs
Product DevOps
Help enterprise in Product R&D and conduct the operations. Customer act as Product Owner while maintaining the product ownership.
Joint Venture
Collaborate to build the product as Joint Venture. Combine expertise from various sources to maximize full potentials. Establish long- term commitment, thus share risk and benefit.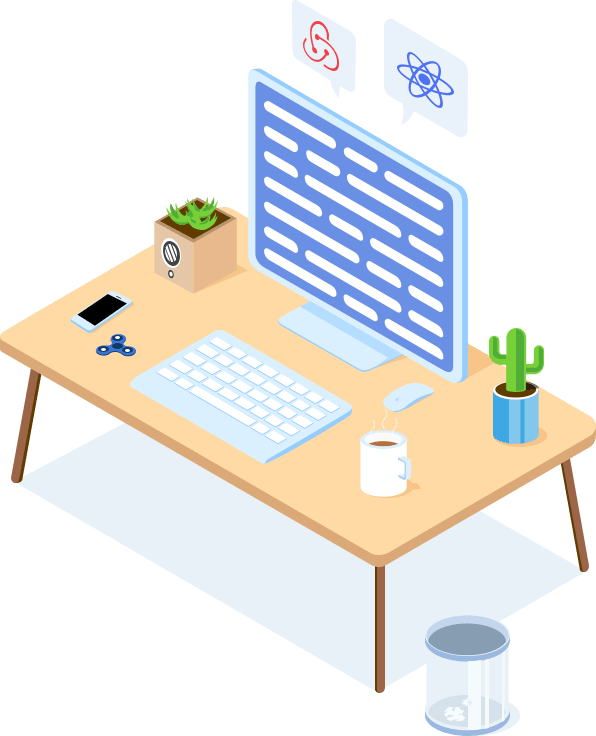 Credentials
Our customers are leader in their industry. We build a long-term relationship to continuously seek new improvement and opportunities.
Insurance: Prudential • Allianz • Astra Credit Company • Astra Life • Jasa Raharja • Askrindo

Banking & Multi-finance: BTPN • Commonwealth Bank • Citibank • Danamon • ANZ • Bank of America • Rabo Bank • Bank Indonesia • Adira Finance • Bisma

Exchange: Indonesia Stock Exchange (IDX) • Kliring Berjangka Indonesia • Kliring Penjaminan Efek Indonesia • Kustodian Efek Indonesia • IMQ

Telco & Media: PT. Telekomunikasi Indonesia • Astra World • Indosat • Indosat Mega Media • Trikomsel • Bisnis Indonesia • The Jakarta Post

Mining & Manufacturing: United Tractor • Astra Honda Motor • Astra International • Indika Energy • Trakindo • INCO • Medco Energy • Sucofindo

Public Service & Education: Ministry of Finance RI • BP Tapera • Ministry of Religion • Ministry of Communication and Information • Bappeda DKI • Binus University • University of Indonesia • Universitas Mercu Buana
Develop Operation Center & Executive Information System. Server corporate wide business users to manage financial and operating dashboard in real-time. #dataanalytic #cloud #datawarehouse

ACC
Astra Credit Companies
Develop Corporate & Government Bond Core System. Handle 10+ Trillion Rupiah / day. Manage from initial issuance, bidding, reporting, trading, to repayment. #coresystem #realtime #critical

IDX
Indonesia Stock Exchange
Develop PruForce Mobile Apps. Serve 300.000 insurance agents. Manage from sales, customer on-boarding, to transaction reporting. #microservice #mobile #scrum #devops

Develop & Operate Promo & Reward Apps. Handle 100.000+ users. Manage mobile app Promo, Merchant POS, and Dashboard. #highvolume #cloud #serverless #devops

Develop customer service mobile apps. Handle corporate wide customers from vehicle ordering, utilization, real-time tracking, to offline spare-part maintenance. #microservice #mobile #scrum

United Tractor
Astra Internasional
Develop & Operate customisable SME Accounting Product. Serve 50+ Telkom start up. Manage from automatic entry, financial statement, to consolidated inter-organization reports. #microservice #scrum #devops

Culture & Values
Maximize your truly potential through helping customer, creating bigger impact, and mastering cutting-edge technology.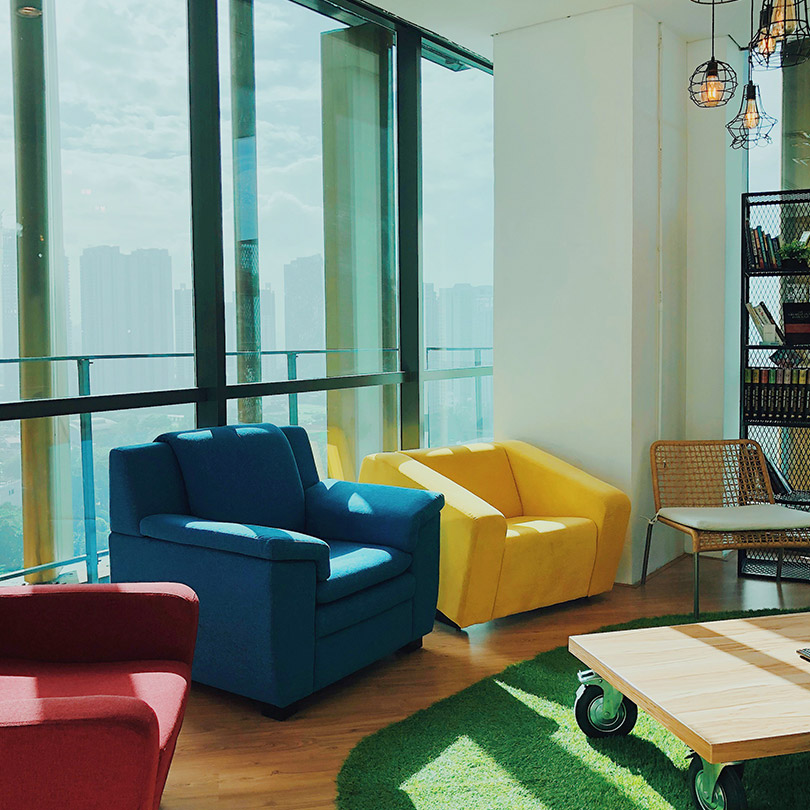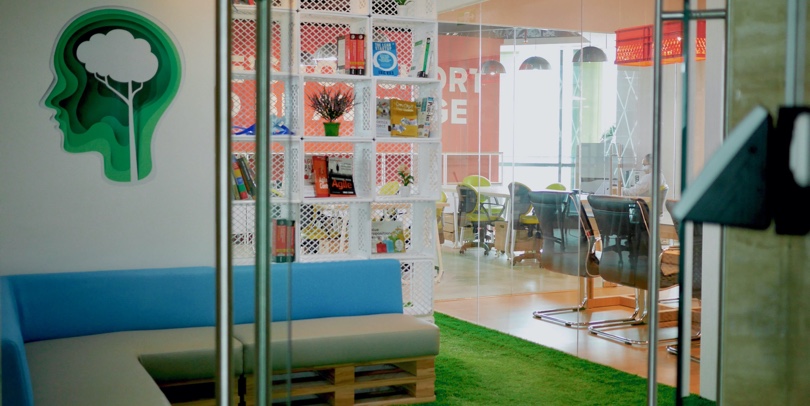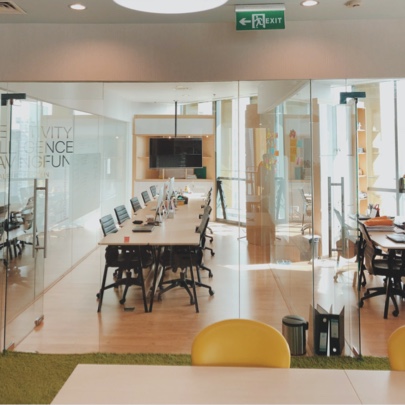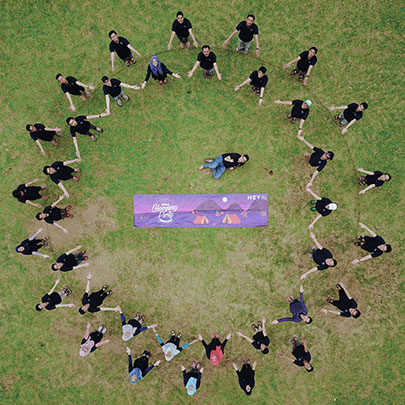 Office
Gran Rubina Business Park,
18th Floor.
Jl. H.R. Rasuna Said Kav. C-22. Jakarta Selatan, 12940
Phone: +6221-2039-2036
Message us
Ecomindo - Getting Ahead
Life's Too Short
to Be Average